Cigarette Lighter Sockets
Cigarette lighter sockets are found in cars or other vehicles and they have two main purposes. Some feature a heating element which is used as a lighter for cigarettes. Alternatively, they are used as a power socket and/or adapter to provide power to portable devices.
Cigarette lighter sockets and plugs are in-car accessories which are available in single or multi-socket options. Cigarett...
Prikazuje se 1-10 od 10 proizvoda
Relevantnost
Cijena (visoka-niska)
Cijena (niska-visoka)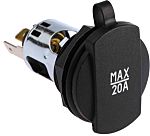 RS kataloški broj:: 450-571
robna marka: RS PRO
RS Pro
Female
15A
Panel Mount
Black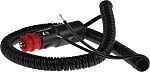 RS kataloški broj:: 156-4088
robna marka: RS PRO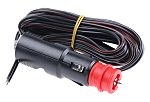 RS kataloški broj:: 295-8793
robna marka: RS PRO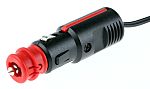 RS kataloški broj:: 156-4094
robna marka: RS PRO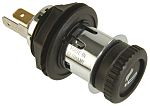 RS kataloški broj:: 450-575
robna marka: RS PRO
RS Pro
Male
-
Panel Mount
Black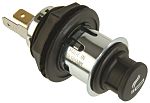 RS kataloški broj:: 450-581
robna marka: RS PRO
RS Pro
Male
-
Panel Mount
Black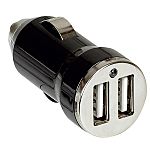 RS kataloški broj:: 266-3485
robna marka: Legrand
Proizvođački broj:: 0 506 82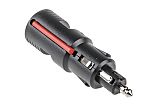 RS kataloški broj:: 266-0266
robna marka: Pro Car
Proizvođački broj:: 67711010
Pro Car
Male
16A
Cable Mount
Black, Red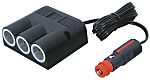 RS kataloški broj:: 814-6258
robna marka: Pro Car
Proizvođački broj:: 67601500
Pro Car
Female
16A
Surface Mount
Black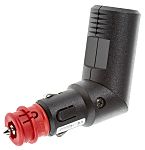 RS kataloški broj:: 517-7739
robna marka: Pro Car
Proizvođački broj:: 67742000
Pro Car
Male
8A
Cable Mount
Black, Red